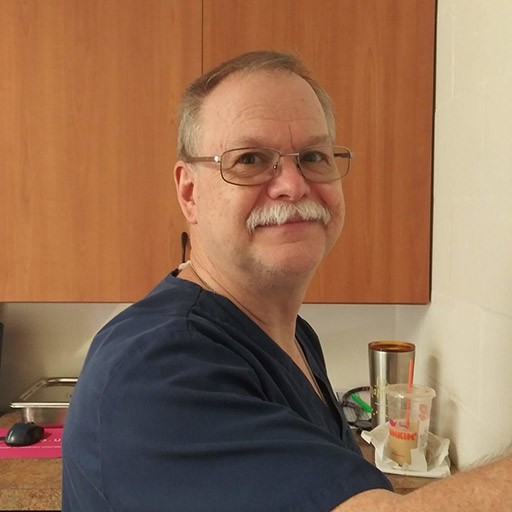 Dr. Kevin Stoothoff
South Ocala Animal Clinic was founded by Dr. Hogan in 1961. Dr. Kevin Stoothoff began working at this clinic in February 2007 and then purchased South Ocala Animal Clinic in January 2008, when Dr. Hogan retired.
Dr. Stoothoff has been a veterinarian since 1993, graduating from Mississippi State University with honors. Prior to veterinary school, he taught Agriculture in the Marion County School System. "I have wanted to be a veterinarian since I was maybe eight years old. I consider myself blessed to fulfill my lifelong dream to be able to help pets and their owners. My wife Terry shares my love of animals, and we are surrounded by supportive family and friends, and a dedicated staff."
Professional associations include the American Veterinary Medical Association, Florida Veterinary Medical Association, and is president of the Marion Veterinary Medical Association. He is involved with numerous ministries at Blessed Trinity Catholic Church.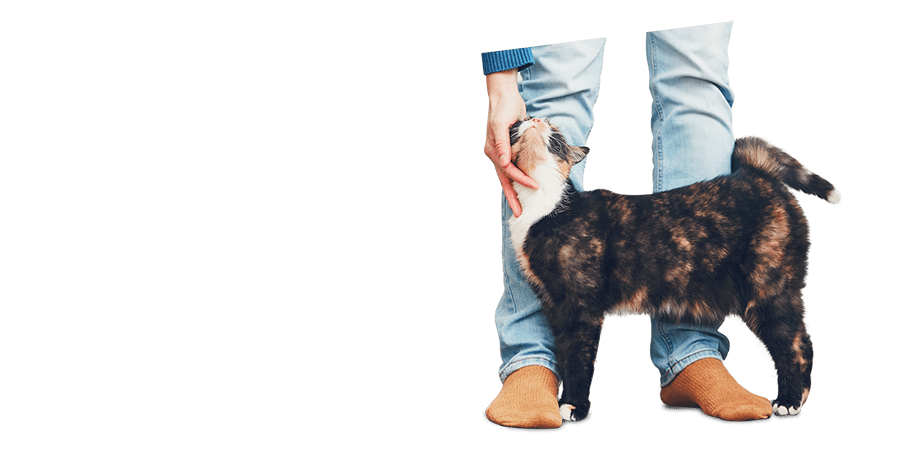 Happy Pet Parents
Dr. Kevin is by far the best veterinarian I have ever had! His care is top notch! He takes his time with examining your pets and makes sure to fully explain all the things associated with your fur baby. I have been taking my pets to him for almost a decade and would recommend him to any person in the Ocala/Marion County area for their veterinary needs!!! I can't say enough how wonderful he and his office staff are!

We have been taking our 2 girls to Dr. Kevin for years. We are in love with this doctor! Our girls love them as well! When you walk in the office, it is always so clean and smells clean. When you're in the room with the techs and Dr. Kevin, you always feel welcome, and you can see that he and his team truly care about their work as well as the animals and the care they provide. I hesitate to call people in his office "his staff" as you can tell right away that they are a team.